Video - Testing in Pardes Hanna (1:26 minutes, 10Mb file)
Dror Cohen is no ordinary desert racer. He has no use of his legs.
A road accident at the age of 24 left him in a wheelchair, cutting short a promising career as an F16 fighter pilot in the Israeli Air Force. Dror, a man who has literally touched the sky was now tragically bound to the earth. Dror had to find new purpose in life - and he did. To win. At anything and everything.
15 years later, he is a well known athlete in Israel, with many national and international achievements in a variety of sports - on land, sea and air - most notably a gold medal for sailing in the 2004 Paralympics in Athens.
Taking his personal motto "who dares, wins" from the famed SAS desert patrols of WWII, a fascination with the dunes of north Africa is natural. The Dakar rally - the worlds longest, toughest race is a three week affair, covering some 5,000-6,000 timed kilometers. A true test of man and machine if there ever was one.
Dror attempted the Dakar in 2002, driving a rather standard T2 Mitsubishi Pajero (Montero in the US), modified for use by a paraplegic driver. The car failed him - more specifically, the automatic gearbox overheated and failed. An auto box is a rare sight in the Dakar (unlike American off-road racing) but required due to Cohen's disability. Dror vowed to return again - with more experience, training and, of course, the proper car.
The Proper Car
The right car would have to be automatic, robust, and completely dependable. This led Dror away from traditional Dakar rigs based on European or Japanes mechanics, and towards Chevrolet power - which suites well the man contracted to the build, long time Chevy man, racer and master fabricator - Ido Cohen (no relation - Cohen is the most common family name in Israel). The car is a T1 prototype Chevrolet Silverado - a mini trophy truck, if you like, driven by all four wheels, built to FIA T1 specs.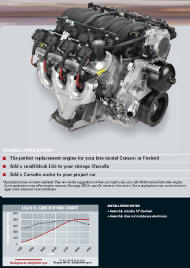 The truck's most unique feature is the cabin configuration - unlike most Dakar race cars, and similar to some American trophy trucks, it seats three. Dror Cohen, while racing, is bound to his seat - he cannot participate in tire changes, and more importantly, the never ending digging and sand laddering which is an inevitable part of surviving the Sahara. Therefore two co-drivers share the workload.
The support team will be headed by 2004 Dakar class champion Ido Cohen himself. Ido is taking with him some 40 Goodyear tires and spare everything - including two transmissions, transfer cases. This is the most well prepared team in the short history of Israeli racing - and still ridiculously under-funded by international standards. The Financial effort of a Dakar attempt is huge, and is estimated at 300,000 Euro - not all of which is covered by current sponsors. Dror has devised a novel approach to fund raising - check out www.dror-dakar.com and see how you can help!
Chevrolet Silverado T1 specifications
Owner: Dror Cohen, Israel
Builder: Ido Cohen, Israel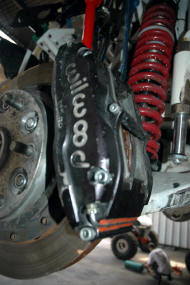 Engine: Chevrolet LS6 small block, 5.7 liter V8 limited to approx. 280 hp by FIA mandated 37 mm air flow restrictor.
Engine management: Howell
Electrics: Painless wiring, Optima yellow top batteries.
Gauges: Auto meter
Cooling: C&R
Transmission: Chevrolet 4L80E 4 speed
Transfer Case: HUMVEE NV242 full time 4X4
Differentials: Mitsubishi Pajero front and rear, 4.9:1 ratio
Axle shafts: custom, Mitsubishi Pajero CV's.
Suspension: custom independent front and rear, 250 mm (10 inch) travel as mandated by FIA rules. Bilstein 9100 shocks, one 2.5 inch coil over and one 2.5 inch bypass, 10 inch travel, on all corners. Rear wheels have additional air shock. Bilstein bump stops.
Tires: 265/75R16 Goodyear silent armor.
Brakes: Willwood, 12.72 inch ventilated rotors, 4 piston calipers.
Fuel: 500 liters in two ATL cells, for the required 800 km range between refueling.
Cabin: all safety gear by Sparco
Go Dror!
www.drorqe.com - Dror Cohen's personal site
www.dror-dakar.com - help Dror get there and back